Author and Blogger, student of Psychology, and Person Centered Counselling, Hypnotherapist and Guest Speaker, Rob Chapman is a Shropshire based practitioner offering private appointments, group workshops and retreats, focusing on self actualisation.

Whoever we are most of us know the rollercoaster of mixed emotions that life can bring when we set ourselves challenges.

It was a natural curiosity (first surfacing in secondary school) for how the mind has the strength to raise us up or knock us down which led Rob to study psychology and later to work with children, and young adults displaying behavioural issues. Then turning his attention to counselling and then hypnotherapy he began to draw together his skill set.

It was after undertaking a mentoring program ( The Academy of Hypnotic Arts) several years ago that Rob began to develop his drive to help people identify the changes they themselves want to make. Given guidance, he believes, everyone can release themselves from their past definitions.

During the past 20 years Rob has run workshops, retreats, exploration groups both in the UK and in Europe. Helping people explore and make changes to their lives both personally and spiritually.

Rob will help you focus on your dream, motivate and uncover the unconscious skills you have to succeed.

Overcome:

That fear of failure.
The voice that says, "just give up".
Lack of focus
The excuses you give to yourself so as not to succeed.
Dealing with the fear of what you feel others think or see.
Panic feelings and insecurities and a self doubt.

Learn to rewrite the stories you tell yourself, allowing you to become the author for a successful, more fulfilled and happier you.

Rob's skill is to inspire, empower and motivate individuals, groups and audiences to learn how to embrace opportunity and welcome the ability to push on through beyond what our experience and conscious thoughts told you was possible.

When not helping others Rob relaxes with meditation, playing music, reading and walking.



Powered by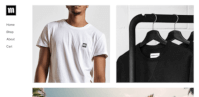 Create your own unique website with customizable templates.