Welcome to the Bookshop. Covering topics such as hypnosis, meditation, personal & spiritual development. Any questions just ask
HERE
Titles by Rob Chapman

You can buy the EBOOK versions of all Rob's publications via the website or alternatively you can get hard copies by clicking
t
he book covers.
New Release

You Can do it - Hypnosis

The Latest MicroRead is now available...

You can Do It Hypnosis is a user friendly introduction to the wonderful art of hypnosis.

In this guide you will learn how to induce trance and create simple hypnotic phenomena. With a focus on making people feel good for their experience.

"A Great introduction to the art of hypnosis, even I learnt something!" - Phil Naylor, magician.

Get you ebook copy today for just £4

---
Click the Buy Now button to get your copy today.
£4

The Art


"It may just be that you are holding in your hands the most powerful self-help system you will ever discover."

The Art is a guide to transforming your life.

We create happiness by changing the small things in life, not by setting huge unattainable goals.

The Art combines little known techniques from the Western Mystery Tradition with personal development and symbolism. Giving you a very practical system to bring change well-being and happiness to our life.






Ebook -£3


You Can Do It-Meditation


Ever wanted to meditate?
Tried Meditation but stopped?

This is possily the only beginners guide you will ever need to get you going with a great beneficial meditation practice.
Stripping away all the superfluous waffle this gives you the basics that work to get you meditating.

If you follow this you will never look back.

Get your copy today.


Ebook -£1.50


Musings from the Pilgrim's Grove


A few years ago I started the Pilgrim's Grove Blog. A place to share my thoughts about spirituality, life and the great journey we are all upon. Some of my favourite writings have now been brought together in this one ebook.

Ideal to have on your phone, your tablet, laptop or any other kind of device I have never heard of. What matters most is that you enjoy the reading, not agreeing is great as long as long as some of the ideas inspire and help then my work is done


Ebook -£1.50


Lyfr Cythrawl a Awen


Using a hypnotic metaphor for creation/ manifestation inspired by the writings of Iolo Morganwg. In Llyfr Rob presents a powerful system for those who like their personal development removed from the office chair. A system for inspired ritualisation that leads to personal transformation.

Reading alone creates shifts in ones awareness, but putting this freeform, expressional transformation system into action will enegergise, focus and enhance your life.

" Okay perhaps 'the magick that can be written about is not true magick' but Rob Chapman comes closer than most to successfully describing the indescribable"

Julian Vayne Author

Ebook - £3

Powered by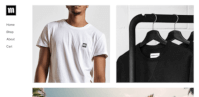 Create your own unique website with customizable templates.