Terms & Conditions

1. It is your responsibility to notify the hypnotist of any medication. treatments or other therapies you may be undergoing at the time of your appointments.
2. If you arrive at an appointment under the influence of alcohol/ drugs your session will be cancelled that day and the full amount will be payable. As a hypnotist I want what is best for you and if you are under the influence you may not get the best from the session.
3. Cancellation of an appointment 2 days before your session is chargeable at £10. Cancellation within 24 hours/ failure to attend is chargeable at the full amount. Payable within 30 days. No other appointment will be made until payment is made.
4. As the hypnotist I reserve the right to not treat if on the day I see just reason to do so. If this is for any reason than those stated in 2. there will be no charge.


Powered by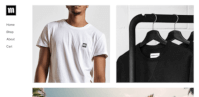 Create your own unique website with customizable templates.