Signs of Stress.

---
85% of the uk population experience stress, read on to discover how to avoid sTRESS IN YOUR LIFE

Stress is not just a problem but an epidemic in a modern fast paced world. Contributing not just to high absence rates in work but poor physical, mental and emotional health. Stress reduces your immunity, slows cognition, can lead to anxiety, depression and generally makes life feel like an up hill struggle. But how do you know if you are suffering from stress? The following are usual signs that you are suffering from stress.

Do you feel:

Overwhelmed, wound up and tense, have low self esteem, anxious or fearfull?

Is your mind:

Racing all the time, worrying about everything, finding it difficult to concentrate and to make decisions?

Physically are you:

Suffering headaches, muscle tension and pain, experiencing dizziness, having difficulty sleeping, tired all the time, eating to much to little?

Do you find yourself:

Drinking/ smoking more (if a smoker or drinker), Snappy, irratable, avoid facing everyday challenges?

If you said yes to any of these you are not alone. In a study conducted at the begining of 2018 by Forth it was discovered that only a mere 15% of people would say that they never suffer with worry or stress. Which means you are part of the other 85%.

How much more would you like to be part of that 15% who live life free from stress?

After all Warren Buffet said, " The best investment you can make is in yourself." And if you are not at your best how can you be there for those who you care for and love.

Through a combination of meditation, hypnosis and change work I am able to offer you the opportunity to take back control of your life, overcomming stress and to live a happier and healthier life.

I offer 3 programmes to help you move closer to a stress free life.

Just Relax: a three week programme of meditation and suggestion to help you to reduce your general stress and install your own relaxation mechanism. Each session lasts 30 mins and you will be guided into a deeper state of inner calm and relaxation.

Let Go, Relax: Over 3 weeks. This builds on the Just Relax programme and targets general areas, thoughts and ideas that are causing you to experience stress. Each session last 1 hour.

Let Go, Transform, Relax: Over 3 weeks target specific areas of your life where stress is caused and transform your thoughts and ideas, see new solutions to old situations that allow you to relax, let go and live that calmer happier life.

Living a life that has reduced stress is not just better for you, but for those who you share your life with. I know that if you could reduce the stress in your life, just how much more fun you could have now with those people in your life. Not just fun but you would unlock new levels of energy, your mind would be clearer and life would seem to flow easily, with challenges being seen as opportunities for experience rather than mountains to overcome.

And what is more this does not cost you the vast amounts that some programmes do. Look below and see the great value in your own wellbeing.

Just Relax 30 min £40 per session
Let Go, Relax 1 hour £70 per session
Let Go, Transform, Relax 1.5 hours £100 per session.

And you can pick and mix according to what you feel you need and your time allowances, so if one week you can only spare 30 minutes you can balance it out with an hour and a half the following week. All these sessions are conducted one to one or alternatively can be done over the telephone or on skype (quality of connection permitting)



Inner Calm Mentoring

Just imagine how much happier you would feel if you had your own personal Inner Calm mentor for a month. How much more than great you can feel. As an Inner Calm Mentor I offer you support over a month to really reduce stress from your life and master your own inner peace.

Inner Calm mentoring gives you.

4 x one and a half hour hypnosis sessions to really work with the causes of your stress.
2 x one and a half hour learn meditation sessions to start you back on the track to inner control.
1 x one and a half hour session of Self Hypnosis Installed. Giving you tools to use your mind to improve your life.
Ebook- You Can Do It Meditation
Telephone and online access to support in your day to day life.

Your investment in your own well being is just £500 for this mentor programme.
The sessions alone in this mentoring programme would normally cost you £800.

I only take on 4 clients a month in the mentor programme, this means I give you the time and attention you deserve.

So get in touch today and discover your Inner Calm with this great mentoring programme.


Powered by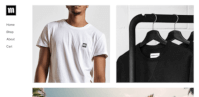 Create your own unique website with customizable templates.