an invitation to you


Most diets fail because we do not have the right mind set.

Will power is a conscious effort, which because our conscious mind is not so strong means we are not likely to succeed when shedding that weight. The subconscious mind has much more strength and resources for helping us achieve our goals. If you can get the idea of losing weight planted into the subconscious then your chances of success open up.

As a hypnotist I work with people and their subconscious minds. This is where all our creativity, emotions and behavioural patterns exist. Making changes within the subconscious can literally be life changing. Even more exciting is the possibility for rapid, positive change, so rather than months of therapy solutions can be found with 1-3 sessions.

Have you ever tried to lose weight?
Felt like a lack of willpower?
Failed and felt bad so gave up?


---
During the evening you will be taken on a hypnotic journey to help change your thinking, to create the right mind set for you to master your weight and take control of it. Imagine, getting to that ideal weight, feeling good in your skin and being happy about who you are. That would be amazing would it not?

There are only 20 places on this session so book quickly to avoid dissapointment as this is a poplular workshop.

Limited places Book Now to avoid dissapointment £25

What is more there is online group support, everyone who attends gets an amazing £10 discount on a one to one hypnosis follow up session to really make sure you acheive that figure that you desire. Plus any future hypnosis events you will recieve 10% OFF

Rob



---
book today to secure your place
Make the most of the early bird discount
£25

Powered by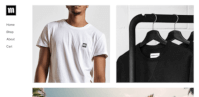 Create your own unique website with customizable templates.